Announcing Cazie...a Cooler Cooler.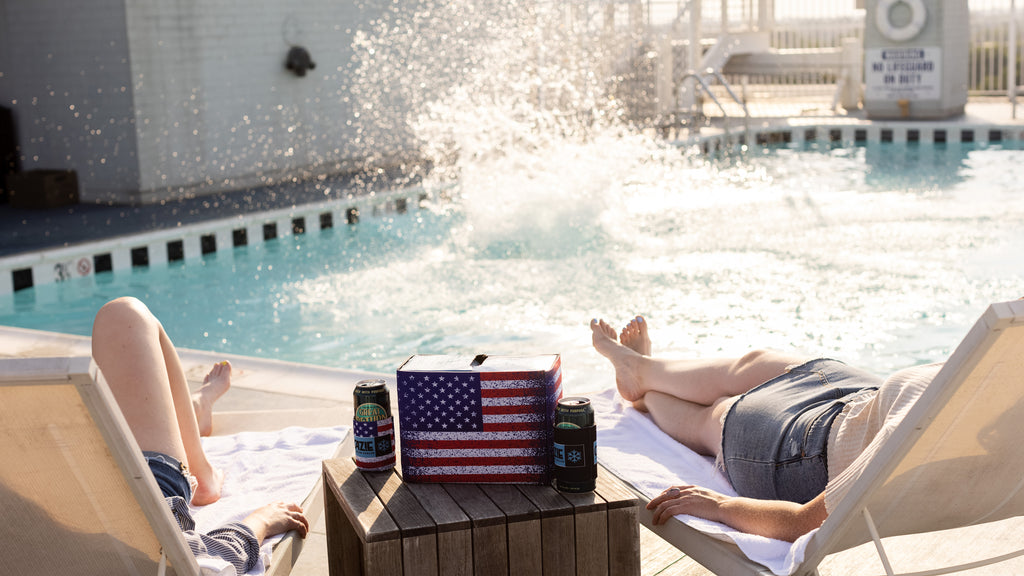 An idea that might just be Cazie enough to work
We are thrilled to launch Cazie, a line of coolers with cool designs that fit over both 12- and 24-can packs. It's a cool cooler idea that popped into our inventor's head as the weather turned warmer. Now here we are, a few weeks later on Memorial Day weekend, ready to launch.
Our Original Cazie is an insulation sleeve that fits snugly over a standard 12-pack of cans. It's our baby and flagship in a line of drink coolers padded with 4-millimeter scuba foam fabric. The full lineup includes:
The Original Cazie (genius right? Fits standard 12-pack): $14.99

The Big Boy Cazie (fits a 24-pack): $19.99

The Slim Pack Cazie (because of course we did; fits standard seltzer 12-packs): $14.99

The Can Cazie: $4.99 for 12 oz. can/bottle, $5.99 for 16 oz. can

The Slim Can Cazie (fits 12 oz. Seltzer cans): $4.99
Is the Cazie going to keep your cold cans cold all day in the hot summer sun? No, no it is not. But is it going to make your case look cooler (as in hip), and feel a little cooler (as in Fahrenheit) than if they were not wrapped in a cool Cazie? Maybe allow you to leave the heavy cooler at home? Now you've got the idea. You know what a Cazie can do, because you've used similar can coolers your whole (grown-up) life. 
Our highly scientific testing found Cazie-cooled cans to be five degrees cooler than their non-Cazie-cooled counterparts after one hour. More than that, though, Cazie looks cool at pools, on beaches, at parties, on boats, or on rooftops or porches. It also hides the contents of cases pretty well... if you get our drift *cough* public parks or beaches *cough.*
The first 12 Cazie designs are available now online (expect delivery in a few weeks — be patient as we get rolling!). New designs are coming soon, including regional and local stylings, artist collaborations, as well as holiday and gift packages. We also offer custom and personalization options for individuals, businesses, events, and breweries. 
The entire Cazie line is proudly printed, cut, and sewn in Richmond, Virginia. The company is the brainchild of Todd Curran, CEO of XII Brands/VII Apparel Co. 
We look to becoming the next big brand in beverages. So go
grab your Cazie now
and stand out this summer with a cooler cooler!